Students often don't like working on their essays. They can be boring and time-consuming to write. This is why there are so many platforms nowadays offering their services to students of all ages. One of those services is AllAssignmentHelp.co.uk.
Since the great number of services can be quite confusing to an average student, and it's hard to know which platform is legit and which is a scam, we'll review All Assignment Help to make a conclusion whether you can trust it or not.
---
In Comparison
---
About All Assignment Help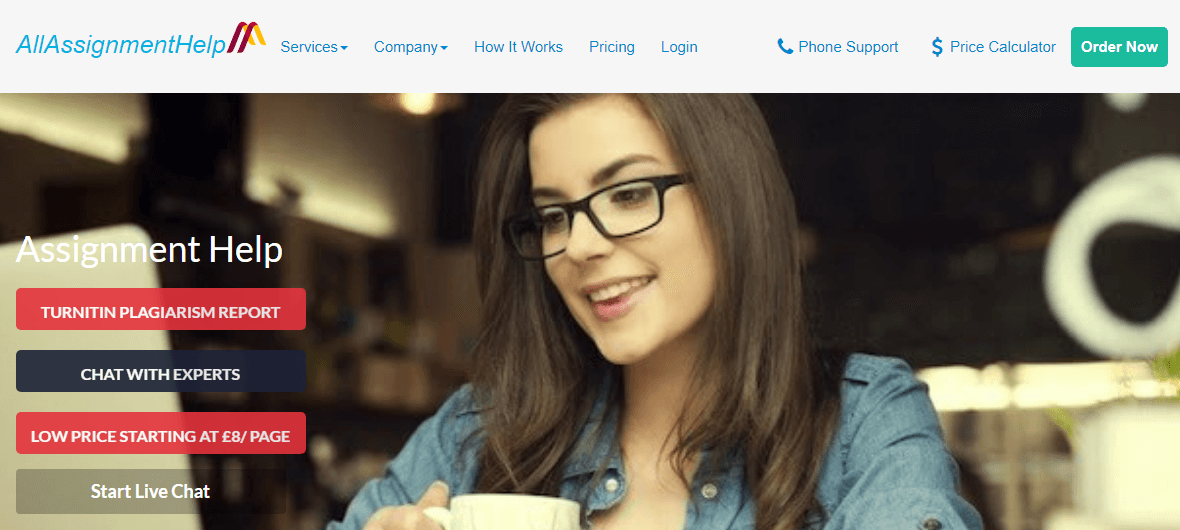 AllAssignmentHelp.co.uk looks professional and interesting once you log in to your account. It seems responsive and easy to navigate. There is a lot of information on how the service works on the home page but there are also menu options if you need further explanation. The site features a chat bot but it doesn't display any phone number or social media tag, which makes it hard to think that they offer good support.
Order process
The form you need to fill out is quite short and it only requests some basic information on your essay. This simplicity may look good, but with as little information as they request, it's hard to believe that they can learn enough to write your essay up to a certain standard. Before they can do your essay, you need to make a minimum payment of half the cost of the essay.
Prices
There is a clearly displayed pricing option where you can check out what your essay will approximately cost. The prices aren't that high and they vary based on when your paper is due. There is a page dedicated to the discounts available – there are various types of promos and coupons. AllAssignmentHelp, however, doesn't clearly say that you'll get your money back if you are not satisfied with the results, which is not really reassuring.
Writers
All Assignment Help features expert writers from various countries all around the world. You can actually visit a page dedicated to their writers where you can see them and all of their information. You can select them based on their rating, your subject and their country.
Quality
AllAssignmentHelp.co.uk doesn't offer examples of their work, but they do offer testimonials. These all say nice things about the company but the source of the testimonials is unclear. They are pretty transparent about their writers and you can guess the quality of work based on the rating a writer has.
Summary
AllAssignmentHelp may seem like a good option – they offer good deals and support. The website looks professional and they promise great things. However, there are plenty of better and cheaper options for students on the market.
Rating: 2.2