When you're a student at a university, you have many things to do. Of course, studying is the most important thing you can do but life is never that simple. There's work often and social life to have. So, essay writing services are there to help with any issues you might have with catching up. This is a review of one such service, AssignmentBox.co.uk.
---
In Comparison
---
About Assignment Box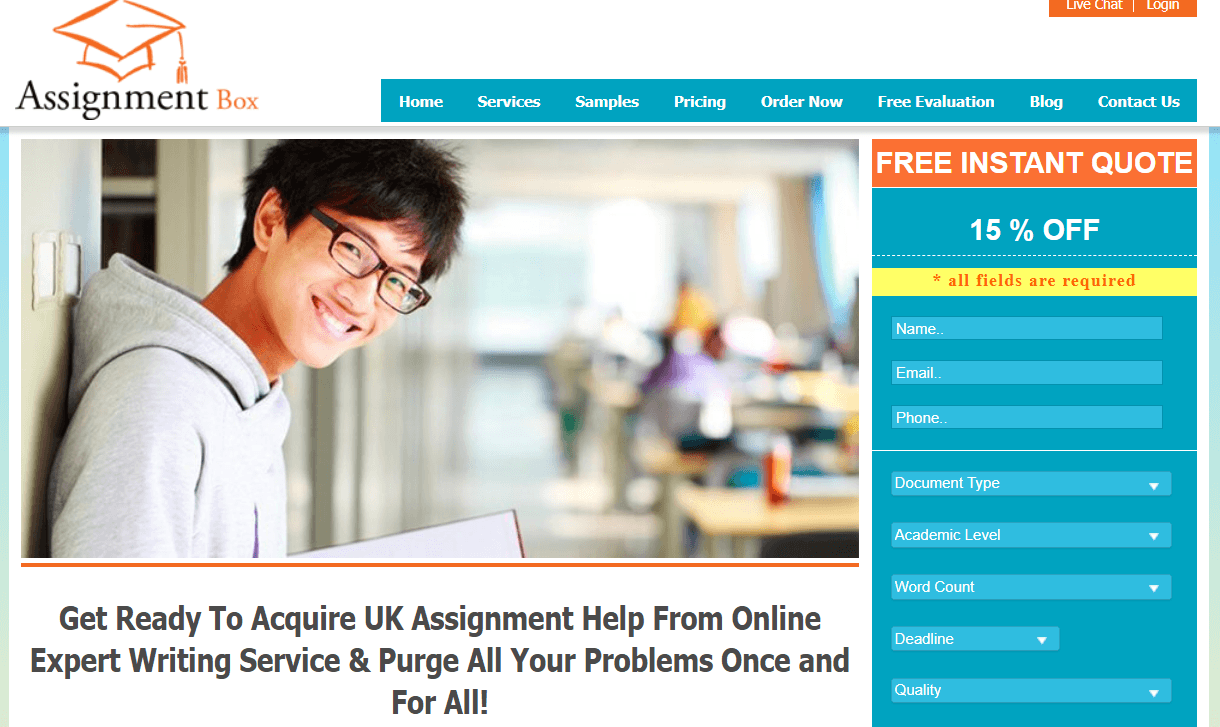 Assignment Box doesn't seem very promising once you enter the website because the design is dated and not functional. The font is really thin and light so the text on the website is very hard to read. The navigation is simple, though and there's an order form on the front page.
Order process
Once you login to your AssignmentBox account, you will be able to access the order form where you would enter your details, especially the details of your essay and what you need from them. Then you can submit your payment and track your essay while you wait for it to arrive.
Prices
The prices in this service are not that high, meaning that any student will be able to afford them. There are some free additional services like plagiarism report which is helpful. However, there are no discounts, coupon codes or anything similar that can help students bring the price a bit more down.
Writers
Writers are not commonly mentioned on this website. They make some claims students can expect like their writers being from UK, native English speakers and with university degrees. However, there is no proof of this and most of the writers seem to be non-native English speakers.
Quality
Since there are no samples, the important thing to look at are the reviews. For one, the reviews on site are positive and from happy customers, as you would expect. However, the reviews elsewhere are not so positive and they often have very bad experiences with this service. The writing on the website itself can also give you a clue on the quality of the writing.
Summary
While there are some amazing essay writing services, this is not one of them. When you scratch the surface, you see that Assignment Box is really confusing and sketchy, meaning that your essay might end up riddled with mistakes or not even there. So, if you want to invest your money properly, into a company that will appreciate you, look for an alternative.
Rating: 2.9