Some students need a little help from time to time, and it's good to have a review you can trust before you decide which essay writing service to use. I decided to look into Essay Empire to see if it was legit and safe to use, or a scam.
---
In Comparison
---
About Essay Empire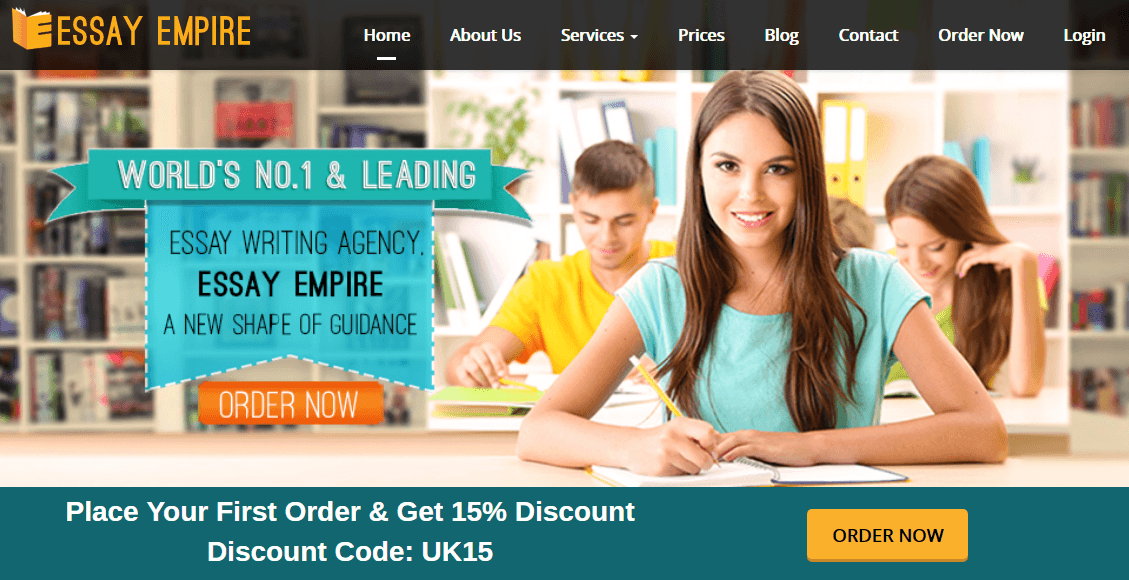 The contact signs are a lot less obvious when you log in to this website, however when you scroll all the way down you will find an option for live chat, as well as a contact number, email address, and links to social media. However, when it's hard to find contact details, it may be even harder to find support for issues like a refund.
Ordering From EssayEmpire
When you make an order, you automatically register for an account. You choose your topic, the kind of paper you want, such as an essay or a case study, and add details like the required word count and formatting for sources. You can pick if you're at a high school, undergraduate, or master's level, and you can also select if you want standard or premium quality, but there's no indication of what this means. You're not guaranteed a 1st, or even a 2:1 by choosing premium.
Prices
A lot of students fall behind and need help with their bigger assignments. If that's the case and you need a 5000-word paper within a week, then it will cost you £271.84. There is a 15% discount available as part of a promo, so you can enter a coupon code, however, this is still pretty pricey. A concern is that the price doesn't change for High School or Post Grad – when the quality and depth of the paper should definitely change.
Writers
I couldn't find any info at all on the skills or quality of the writers which was kind of concerning. I don't want to pay for an expensive essay if it's not written by someone high up in academia, or at least a native English speaker. If the writer is no good, then this is a terrible deal.
Quality
There are a couple of generic testimonials, but these look kind of fake when confidentiality is promised by essay empire, why would they post someone's name and photo on their review page? The testimonials were also a little too short to be helpful, as they were pretty vague. I couldn't find a sample to see an example of the quality either.
Summary
Overall, I'd recommend picking a company that offers more specific services and can go into much more detail regarding the writers they employ.
Rating: 2.1