As my friends and I have all got stuck at some point in our studies, and had to accept that we need help, we decided to make sure future students in this position can find an honest review of the service they're considering, so they can be sure that a website is safe to trust. It can be really hard to tell if an essay writing service is legit or a scam. Today's review is of Essay Mania.
---
In Comparison
---
About Essay Mania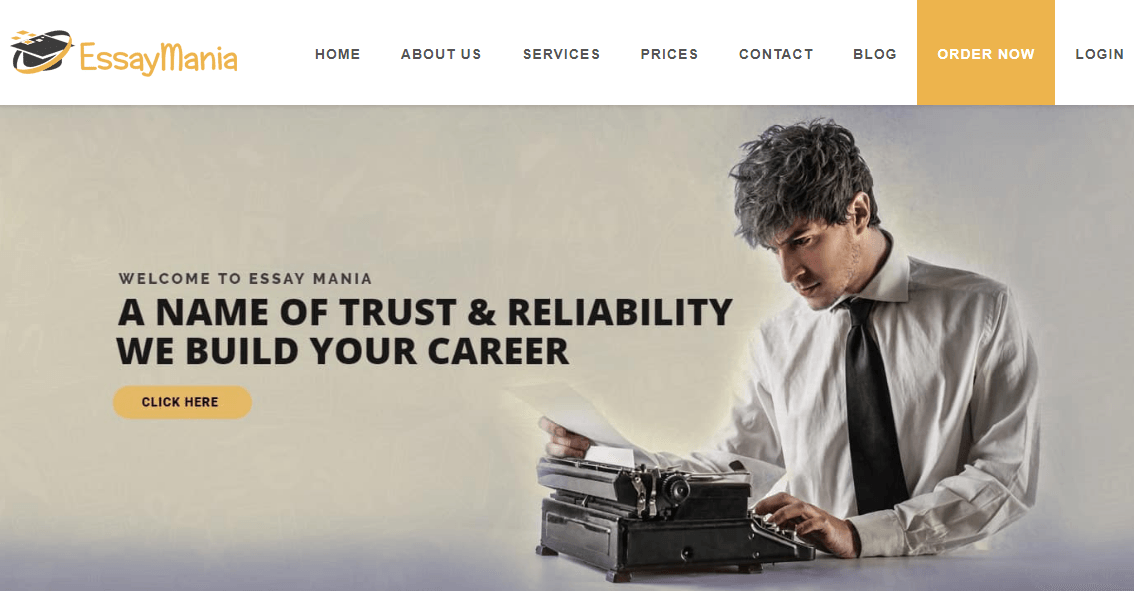 When you first look at EssayMania, it seems really professional. There's a live chat window, an email address, and a UK phone number, as well as links to social media pages, which make it seem like lots of support, is readily available in case you have a complaint or need a refund for something. But, when I had a look at their Facebook page, they only had about 15 likes, and rarely posted, and had little interaction. This didn't seem like a good sign.
Making an Order
The order process with essaymania.co.uk is very similar to other websites. You simply enter your details, which is what you'll use to login to your account later, and then register the specifics of your paper. You advise the topic of your paper, your word count, and referencing style. There are hundreds of subjects to choose from, so I'm not sure how they have enough people to be qualified for such an array of topics.
Prices
There's currently a promo for 15% off, and a coupon code to use to get your discount. Without this, a 3000-word college-level paper would be £149.51, which isn't a bad deal. The problem is that you can't choose your grade, and don't get any guarantee of a 2:1 or a 1st. You can choose between standard and premium quality when I think all of their papers should be premium quality, but they don't say what grade you'll get from either option.
Writers
Essaymania.co.uk does state that all of their writers have a Master's or PhD, so your paper should be written by someone who can write well academically. What concerns me is that they say these come from the best universities in the world, so they may not be native English speakers and could be highly intelligent in their own language, but that won't necessarily cross over to UK universities.
Quality
I like to be able to see an example of writing, however, no samples were available, and the testimonials were very vague and unhelpful.
Summary
Overall, I can't recommend this website, as there are just too many gaps in the information they provide that I'm not entirely confident in the service they would provide.
Rating: 2.0