One essay writing service that I'd heard people talk about was Help 4 Assignment, and so I decided to check them out and leave a review. Hopefully, this will help future students find a safe website they can trust, and steer clear of anything that's a scam, or not quite legit.
---
In Comparison
---
About Help 4 Assignment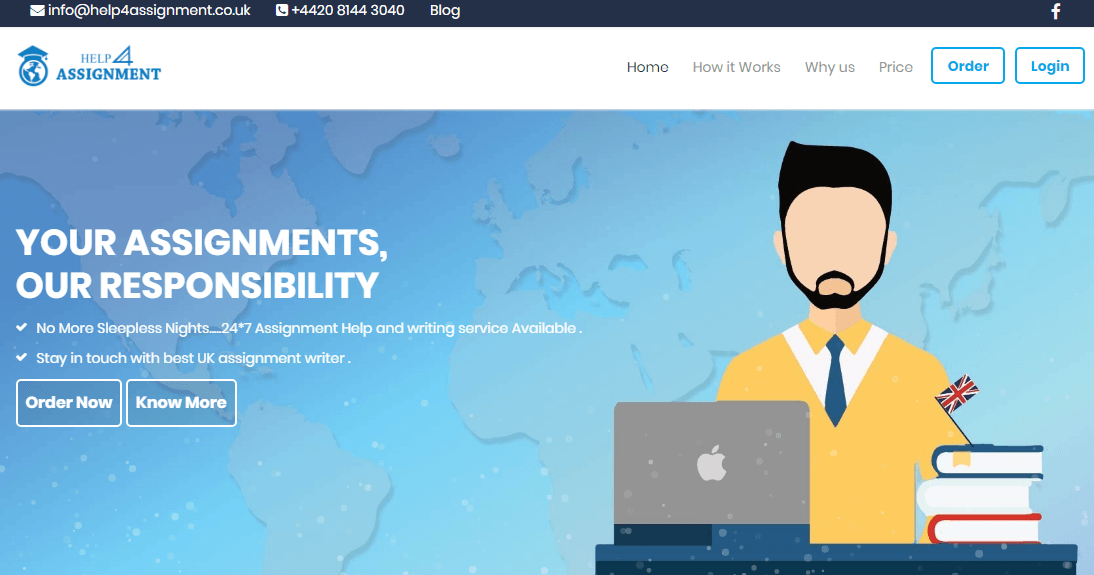 When you first log in to this website, you can see that there are a phone number and email address, as well as a Facebook page. This is good as it means you can get in touch for support, though it's a shame there's no Twitter, as that's often where customer service reps respond to issues, such as a request for a refund.
Ordering a Paper
You need to register for an account before you can even see what they offer, or how much your paper would be. I don't like giving people my details before I know if I want to order from them, so anyone similar may feel like this isn't the best website for them.
Prices
You can check how much a paper would be before you order by saying how many words you'll need, and what kind of deadline you have. There's no visible discount coupon or promo, and it's also worrying that the price doesn't seem to change based on academic level, or the kind of grade you're looking for. It seems like all papers will just be the same, and kind of generic. As an example, a 2000 word paper with a 3-day turnaround would cost £146.8, and you could definitely find a better deal elsewhere.
Writers
There's information provided on the writers that Help4Assignment use, but it's very vague and doesn't instill much confidence. It talks about how they need to know how to use computers and be enthusiastic, rather than have a Master's degree or experience in the area they write about. I wouldn't want to rely on this.
Quality
There's a lot of writing on the website about the importance of quality and how they provide awesome essays and confidentiality, but there are no samples or testimonials to try and verify this. I'd like to be able to see a review or example of some work so I know I can trust this website before I commit to paying them.
Summary
This website looks professional, but there's really no way of telling if what they're saying is true. I'd like to be able to fact check a little more, and I'd also like to check out what my order would look like before I gave out my details. These issues put me off using this website, and I think there are better options out there.
Rating: 2.1