All students get overwhelmed at some point in their studies, and a lot turn to essay writing services. Unfortunately, some of these businesses are a total scam, and it's hard to tell which are legit and safe to trust. I decided to look into Mighty Essays and write a review to help students make good choices in the future.
---
In Comparison
---
About Mighty Essays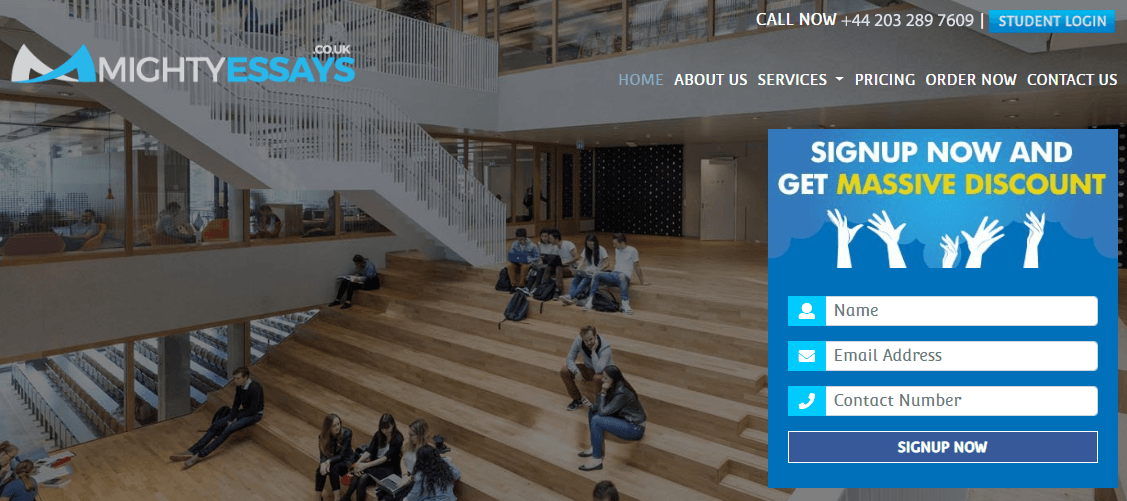 At first glance this seems professional as there's an email address, a live chat window (which was offline, so support isn't 24/7), and links to social media profiles. However, the Facebook page hasn't posted in the last year, so they don't seem very up to date, and you may struggle if you want to make a complaint or get a refund.
Ordering With mightyessays.co.uk
When you order here, you provide personal details which become your login, as you automatically register for an account as you order. The form you fill in is simple, however, they ask for a lot less information than other websites, which makes me think that the essays they produce will be pretty generic. Plus, you select the number of pages, there are no details on word count which is essential for university essays, and the deadline is 6-9 days, which isn't specific enough, as you may need a paper in 7 days, without exception.
Price
An 11-page paper – this is normally about 3000 words cost £186.89 if you want a 2:1 standard. This isn't the best deal however you also get a discount coupon as part of a promo, where you get 5%, 10% or 15% off the longer your paper is. This is still fairly expensive though.
Writers
MightyEssays says that their writers are 'highly qualified' but this is pretty vague. They also say that they're fully-certified, but I'm not sure what kind of certification is available or necessary for an essay writing service. This all sounds kind of vague and fake to me.
Quality
There is a page of testimonials, however, they look a lot like stock photos, and there are only a couple of lines per review, there's no real information there. Plus, this website offers confidentiality, so it would be pretty strange if they then added the names and photos of customers who've left reviews, which also makes me think they're fake. Samples are available, so you can see an example of their work.
Summary
Overall, a lot of this website looks and sounds a little bit fake. They've tried hard to seem professional, however, it's all very vague and doesn't add up, so personally, I wouldn't trust them with my uni work.
Rating: 2.2