MyAssignmentHelp.com are, in their words, a 'global assignment helper'. They have over 200k satisfied customers according to them, so are they the people to go to when you need help? This review will let you know if you should trust them.
---
In Comparison
---
About My Assignment Help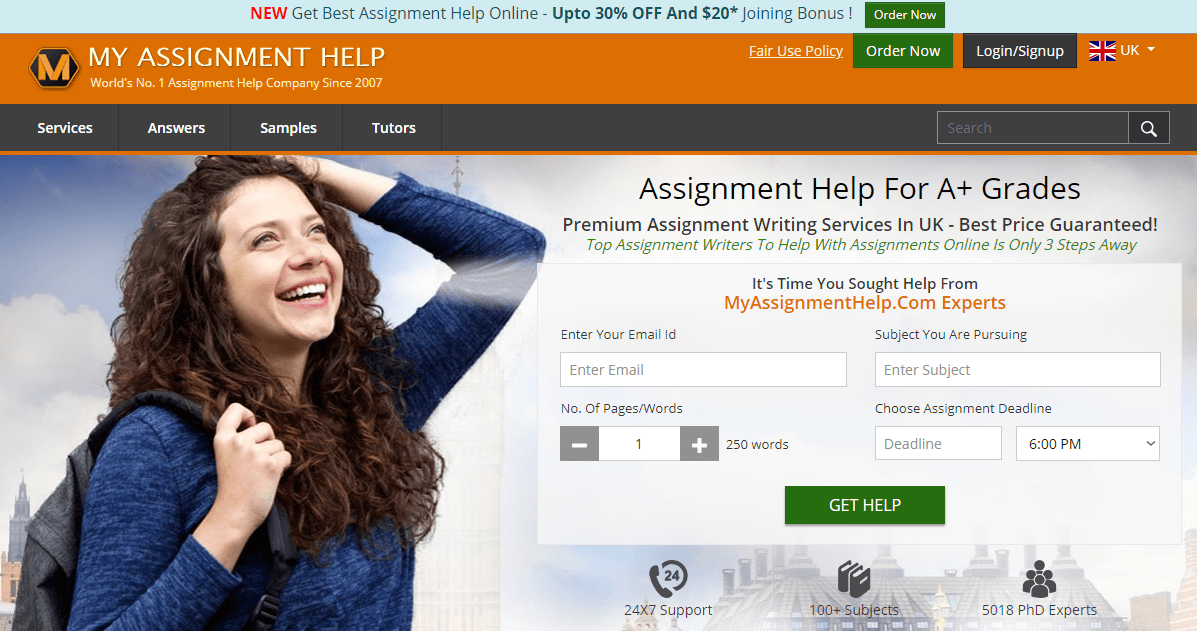 There are several different writing services on offer here. These include regular writing such as assignments and case studies, as well as additional services like proofreading. You can register for an account to start working with them, and get in touch when you need help, such as with a refund. There's a customer support line, online chat, and email services available, should you need to talk to them.
Order process
To place an order, you'll need to send some information to MyAssignmentHelp so they can get you the right writer. You'll need to let them know your email, subject, and deadline when you login and start placing an order. They'll then find a writer and get started on writing your essay for you. When it's done, it'll be delivered to you so you can use it as needed.
Prices
To get a price on an essay, you'll need to give the details as described above. There isn't a price calculator on the site, so this is the only way to get a quote for your work. There doesn't appear to be any discount promo or coupon deal at time of writing for new customers.
Writers
On the front page of the site you'll find info about the tutors, the people who write for you. You can even pick from a list of writers, if you want someone with a specific skill. For example, the top writer right now is someone with a degree in accounting. It also tells you about who they hire to be writers, so you'll know that they're legit.
Quality
Are you safe ordering from this service? We've looked at the samples and testimonials available on the My Assignment Help website. Customers are generally quite positive about them, saying that they were wary of scam sites, but they did get what they needed here.
Summary
At first glance My Assignment Help looks good, but we can't advise that you order from them. There's no prices available on the site, so you can't price up your order before you place it. It's not ideal when you're looking for quotes, and you don't want to give out your details before you buy.
Rating: 3.4