Some of my classmates and I want to make sure students don't get stuck in a scam when they try to use an essay writing service, and so we're analysing available services and offering a review so you can make informed decisions. We looked into New Essays to see if it was legit, and safe to trust with your work or not.
---
In Comparison
---
About New Essays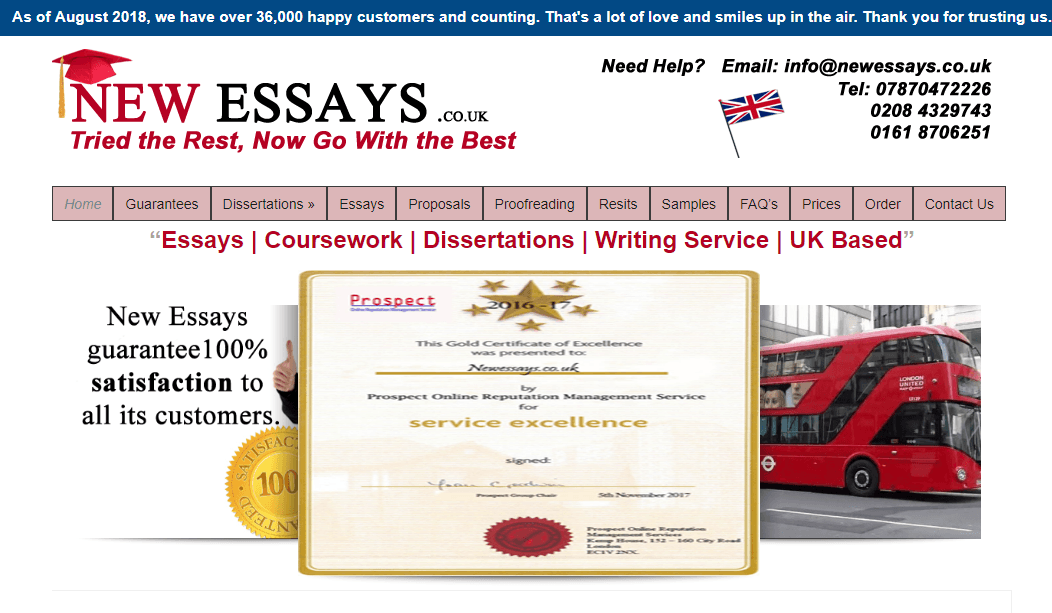 The website looks really dated and old fashioned, and there are three possible numbers, one of which is a mobile, which isn't really professional. There's a live chat option too, but this doesn't look great, and I'm already doubtful about the support you'd get, and the quality of a paper. I don't feel like calling someone's mobile would result in a refund if you had a problem.
How to Order
You have to register all of your personal details and your essay requirements just to get a quote, you can't just order straight away. This means you need to make an account and log in later, rather than just order.The order page also looks really dated, and half of the graphics appear to be from clipart or Microsoft word. I don't have much confidence in this service, and I don't like that I can't see how variables like a deadline or word count change the price.
Prices
It's hard to describe the prices, as you get a quote, and you have no idea what that's based on. It basically means that they can charge whatever they want. You can get a coupon for a 10% discount with a current promo, but you don't know what the cost will be, so 10% off might not be a great deal.
Writers
There is no information at all on the writers. I can't see what their qualifications are, what criteria they need to meet to be hired, or whether they're professional writers or professionals in the field that they write about. I don't even know if they're based in the UK or non-native English speakers.
Quality
Some samples are available online, so I can take that as an example of the essays they provide. All of the reviews on the site are 5 star, which is suspicious, as generally speaking it's impossible to please everyone. Plus the reviews are short and don't provide any indication of the grade received for the paper that was submitted.
Summary
Overall, I would avoid this website. It is poorly maintained, asks for a lot of information and is not transparent in pricing policies, plus they don't guarantee a quality writer or even a certain grade.
Rating: 2.3