All students struggle with their assignments some times, but there are so many essay writing services available, it can be hard to which are legit. Some friends and I decided to analyse the services available to provide a review that students could trust, and know which services it's safe to rely on, and which are scams. This review is for Paper Cheap.
---
In Comparison
---
About Paper Cheap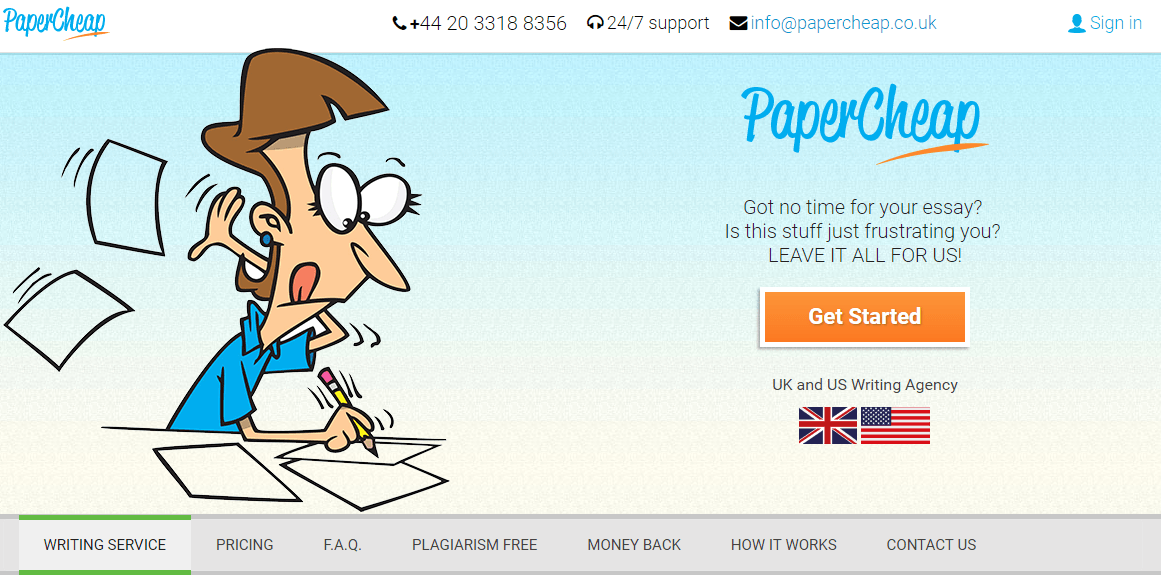 The first thing you notice about paper cheap is the fact that there are a phone number, a live chat option and an email address, so it seems like there's plenty of support in case you have concerns, or want a refund. There are also links to social media, but I can't see any posts from customers, so there's very little engagement, and I'm not sure how responsive they'd be.
Ordering From PaperCheap
The order form is pretty simple, and you don't need to login or register for an account to see the price of your paper. However, there are no options for the kind of grade you want, though you can specify your academic level. The vast amount of subjects that they'll write essays for makes me wonder how much knowledge the staff really have the topics they write about.
Prices
This is not a cheap website, and you will get charged for a lot of additional extras. Papercheap.co.uk actually ends up costing a lot of money, as it's extra if you want a top writer or professional writer – implying that not all writers are as good as others. Plus you have to pay extra for plagiarism reports, an example of the writer's writing, or a summary. This means that the paper is still expensive even if you have a discount coupon or find a promo. This is not a good deal at all.
Writers
The only information available is that the writers are proficient and undergo tests, but there's nothing to support these claims, and no guarantee that they've got some experience, or an advanced degree to show they can write academically.
Quality
You have to pay for samples of a writer's work, which I don't think is good business. It's actually kind of a rip-off. I also couldn't find any reviews of this site, so from this, and all of the details described above, I'd be reluctant to trust them with my work.
Summary
There's nothing on this website that promises you a certain standard of paper. You are paying in the hope that the writers are good and understand the topic, and you are paying an awful lot for it. They don't guarantee anything, so it would also be difficult to get a refund if you're not happy.
Rating: 2.3