With student lives getting busier and busier, it's sometimes hard to catch up with all the work. This is why some students like to delegate their essay writing to essay writing services. One of those services is UKEssayExperts. But even though there are so many of these services offering high levels of quality, some of them are not legit.
In this review, we'll determine if UK Essays Experts is really a good essay writing service or a scam.
---
In Comparison
---
About UK Essays Experts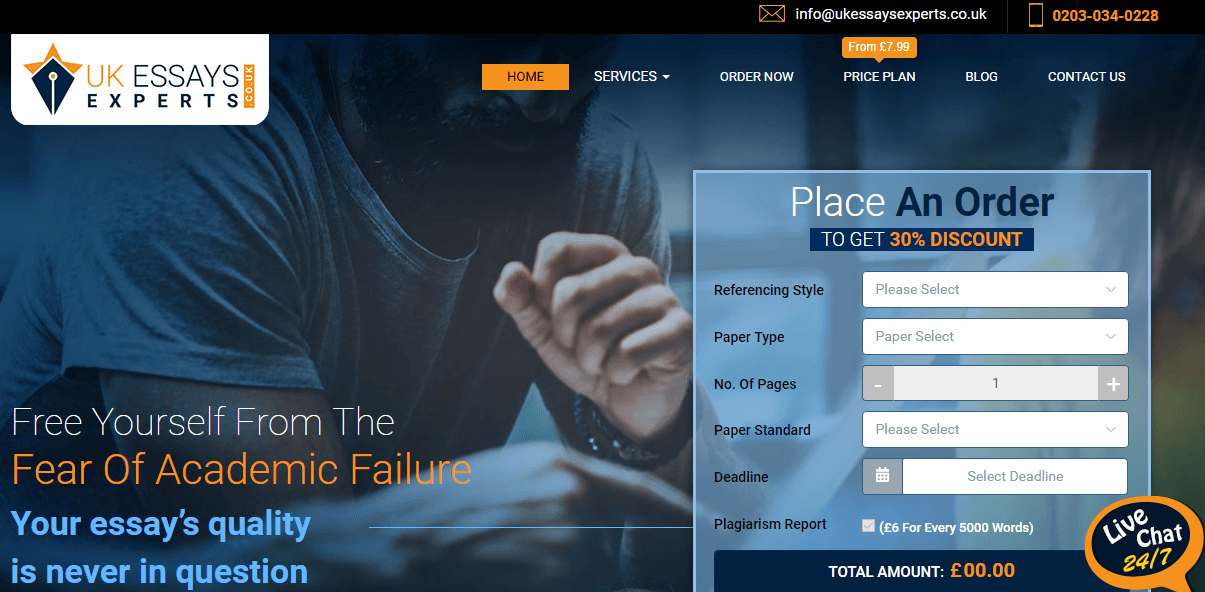 UKEssaysExperts.co.uk is a good-looking website. At a first glance, once you log in to your account, you can be quite impressed by how everything looks. The downside of this, however, is that the loading takes a bit longer. It seems that they offer great support since there is a chat bot available and a phone number displayed prominently.
Order process
The ordering process is separated into three parts with a clear tracker so that you can know how much of a progress you've made.  The first part is about your personal information and it's easy to fill out. UKEssaysExperts will ask you to register if you haven't already. The second part is about your essay. This is where the service could have done better and asked a few more questions about what you are asking for. After that, you can review your request to see if you made any mistakes.
Prices
It's easy to get a quote on UKEssaysExperts since it's one of the first things you see once you enter the website. To get a good look at the actual prices, you can check out their pricing plans. If you choose to get the quote, you'll get a discount promo but other than that, discounts or coupon offers are hard to find. When it comes to refunds, the website says that they guarantee originality and fast delivery but they don't say if they offer full refunds if you are not satisfied. This can make customers feel less safe and trust the website less.
Writers
Even though there is a menu option, which can take you to a page about their writers, you can't get much information there except that the writers working for them are highly educated experts and that they are all native English speakers.
Quality
There are no examples of their work on the UKEssaysExperts.co.uk website. The only way to learn about the quality is by reading the testimonials, which come from students of various educational stages from all around the world. However, the website doesn't say where these reviews came from.
Summary
If you are looking to get your essay written, UK Essays Experts can seem like a legit option. But, once you register and look around for a bit, you'll see that there are a lot of general things and none of the reassurance that you may need. There are plenty of better options available.
Rating: 2.4