It's not easy to find a safe and reliable essay writing service. It's hard to tell a scam apart from a legit service, and so it's almost impossible to assess where you should place your trust. We decided to review Writing Bunch to help students make informed decisions.
---
In Comparison
---
About Writing Bunch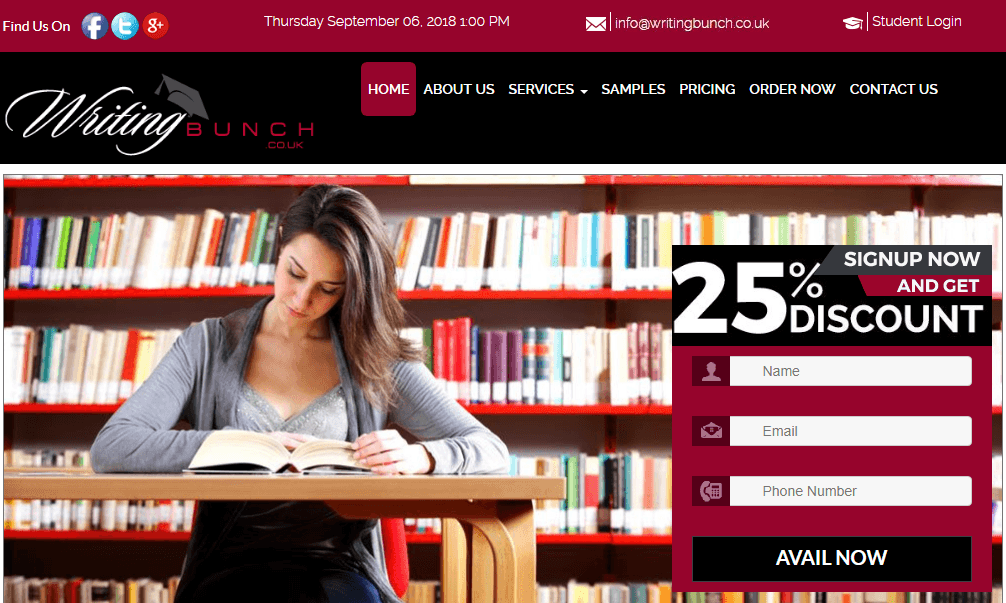 At a glance, this website seems professional, as there are a contact number and email address, as well as links to social media. However, when I tried to access their Facebook page to check out their customer support, I saw it was almost a year since there had been any activity, and I couldn't see any comments or posts from customers. I'm not sure how they'd respond to a complaint or someone asking for a refund, but this isn't a great sign.
Ordering With WritingBunch
The order process for this website is very similar to others, in the sense that you simply enter your details, including personal details that register an account, so you can log in later. What's strange is that you type in your topic, instead of selecting from a drop down box, so you have no idea if anyone here has experience in your field. Plus, the deadlines are vague, for example, 3-5 days or 6-9 days, when most students prefer something precise.
Prices
I couldn't see any offers for a discount coupon or promo, so I guess you just have to pay full price when you order here. An 11 page paper on any topic with a 2:1 grade is £186.89, but this is a 6-9 day deadline, which seems expensive. If you wanted a 1st, then this goes up to £241, and for a 3-5 day deadline, it's £274. This definitely isn't the best deal I've seen, especially as I have to guess that 11 pages are 3000 words.
Writers
There is literally no information on the quality or qualifications of the writers available here, which is a worrying sign, as most websites like to make a big deal of only hiring native English speakers with Master's or PhDs. Having no information at all is kind of a red flag.
Quality
There were 2 links to samples, so I wanted to see an example of great work, however one was a 2:2 standard and the other didn't specify the grade, so I still don't know if they can write 1st class papers.
Summary
There's nothing on this website that makes me think they would provide an awesome service, and produce papers that could bring up your GPA. I'd go with a service that provides more concrete guarantees, services, and deadlines.
Rating: 2.4